ABOUT US
GFCO GEM LAB® (IGE/IPI N°698996) is a registered trademark used by Geafinco SA (CH-036.3.058.738-9) for its gemological laboratory activity; Geafinco SA is a private limited company with registered capital of CHF 100'000.- based in Switzerland, Grand-rue 93, 2720 Tramelan.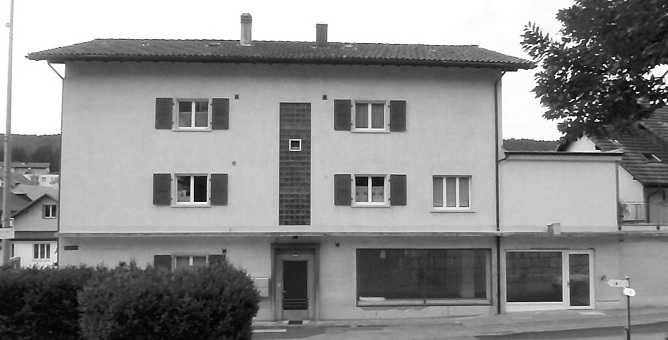 Tramelan Headquarter of Geafinco SA
Grand-rue 93, 2720 Tramelan, Switzerland
Geafinco SA was founded in 2013 by Mr Pablo Cattoni, a Swiss and Italian citizen. Mr Cattoni, who holds a Master in Arts of Management of the University of Fribourg (Switzerland), graduated Accredited Gemologist from AIGS (Asian Institute of Gemological Science) in 2012. In its early days, the company objective was to offer alternative investment into gemstones and precious metals for investors after what Mr Cattoni got a passion for gemstones and focused on establishing a gemological laboratory. Therefore, in 2016, Geafinco SA created the brand GFCO GEM LAB® and opened its first laboratory in Tramelan with later a second office in Bangkok in the Jewelry Trade center. In March 2020, Bangkok office was moved in Bangkok Mahesak area nearby JTC.
In 2017, Mr Biraj Bajracharya, who graduated Accredited Gemologist in 2013 from AIGS, joined the laboratory of Bangkok as partner. Mr Bajracharya holds a degree in Banking & Finance from the Unversity of Singapore. Coming from a family of jeweler, he feels at home within the world of gemology.
Since it started operating in 2016, GFCO GEM LAB has tested approximately 100'000 stones and issued close to 70'000 gem identification reports. The science of gem testing remains one where experience is what matters most; thanks to this presence in Bangkok - the world trading center of coloured stones, GFCO GEM LAB has had the opportunity to see and test such a high number of gemstones within only a few years and to gain immensly valuable practical knowlege although the learning never stops.
TESTING
Unless expressly stated otherwise in the report, GFCO GEM LAB restricts it testing to standard gemological equipment to identify gemstones, detect treatment and give countries of origin; gemstones are checked using microscope 80x magnification, absorption spectrum between 400 - 700nm, refractive index, specific gravity, pleochroism (dichroscope), methylene iodide (immersion) and various others gemological tools. Although no advanced equipment is used, standard testing remains decisive in most cases outside the cases which simply cannot be tested without recourse to advanced equipment (which GFCO does not test or discloses the limitations on the report).
OBJECTIVE
GFCO GEM LAB objective is to offer the best price/quality ratio for its service and products. Our prices are within the reasonable in order for most customers to be able to afford a high quality gemstone testing service; we believe the end customers strongly benefit of having a trustworthy gemstone report for their knowledge and record. We always aim at being the most professional with no compromise on impartiality and honesty and we work with transparency, pragmatism and objectivity.
REPORTS
GFCO GEM LAB offers several types of reports to satisfy to the needs of all gem traders. Small reports are as valuable as big ones as gemstones are tested the same way whatever the type of report issued.
GFCO reports are easily identified with the logo - the elephant carrying a giant gemstone. The elephant is known for being a wise and intelligent animal with exceptional strengh, GFCO wishes to have these characteristics too. The elephant is also a tribute to Thailand, the country of elephant and number one world cutting & trading center of gemstones.
Here below our different covers which have been in use over time: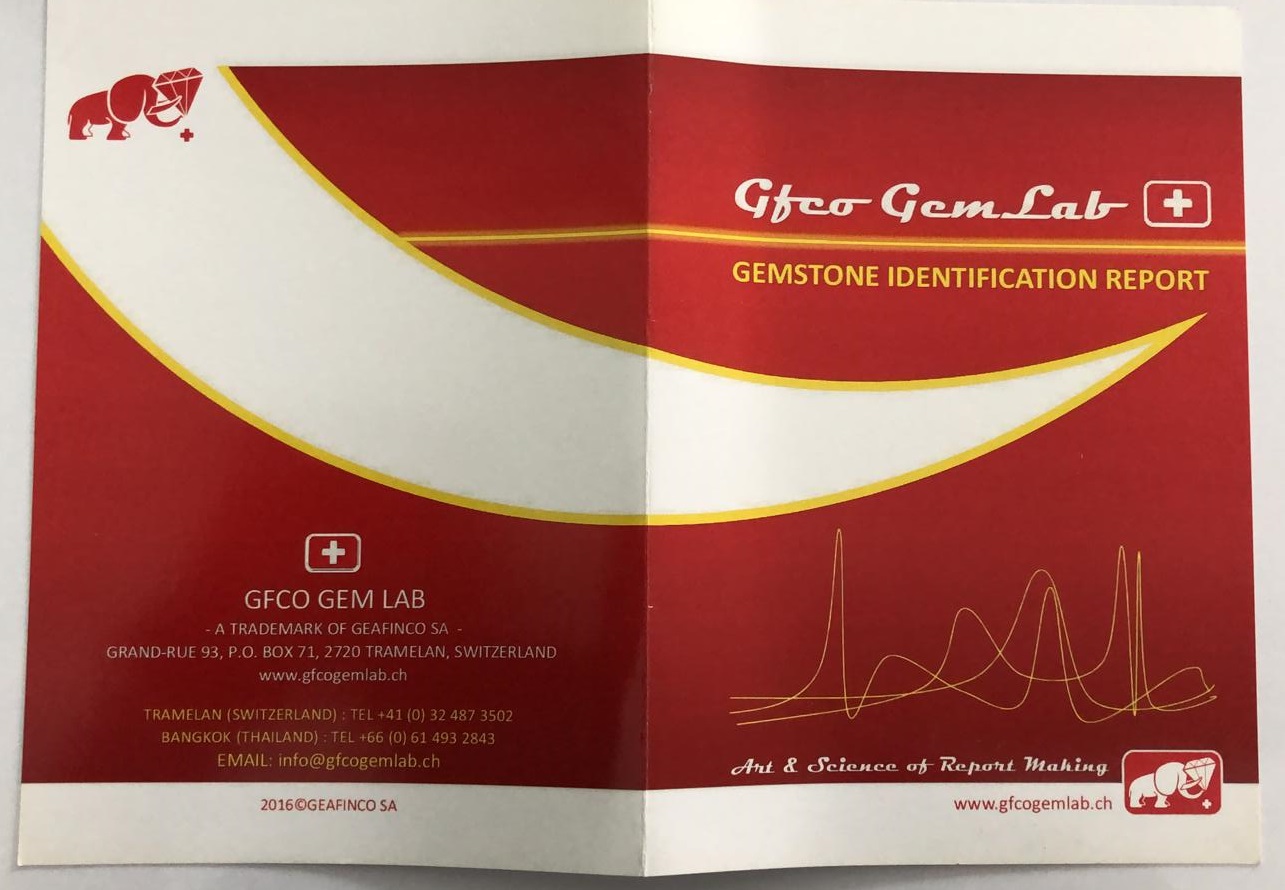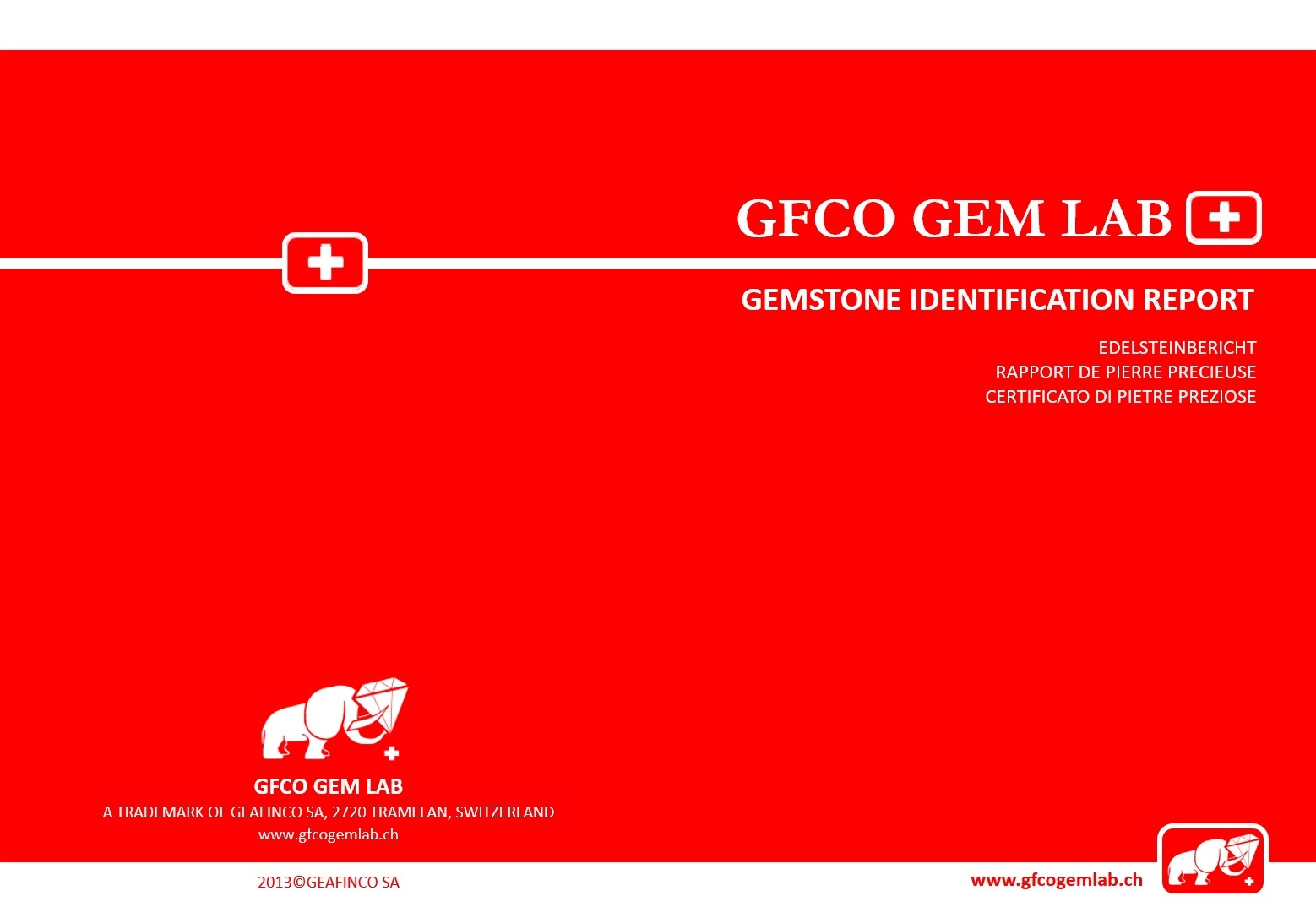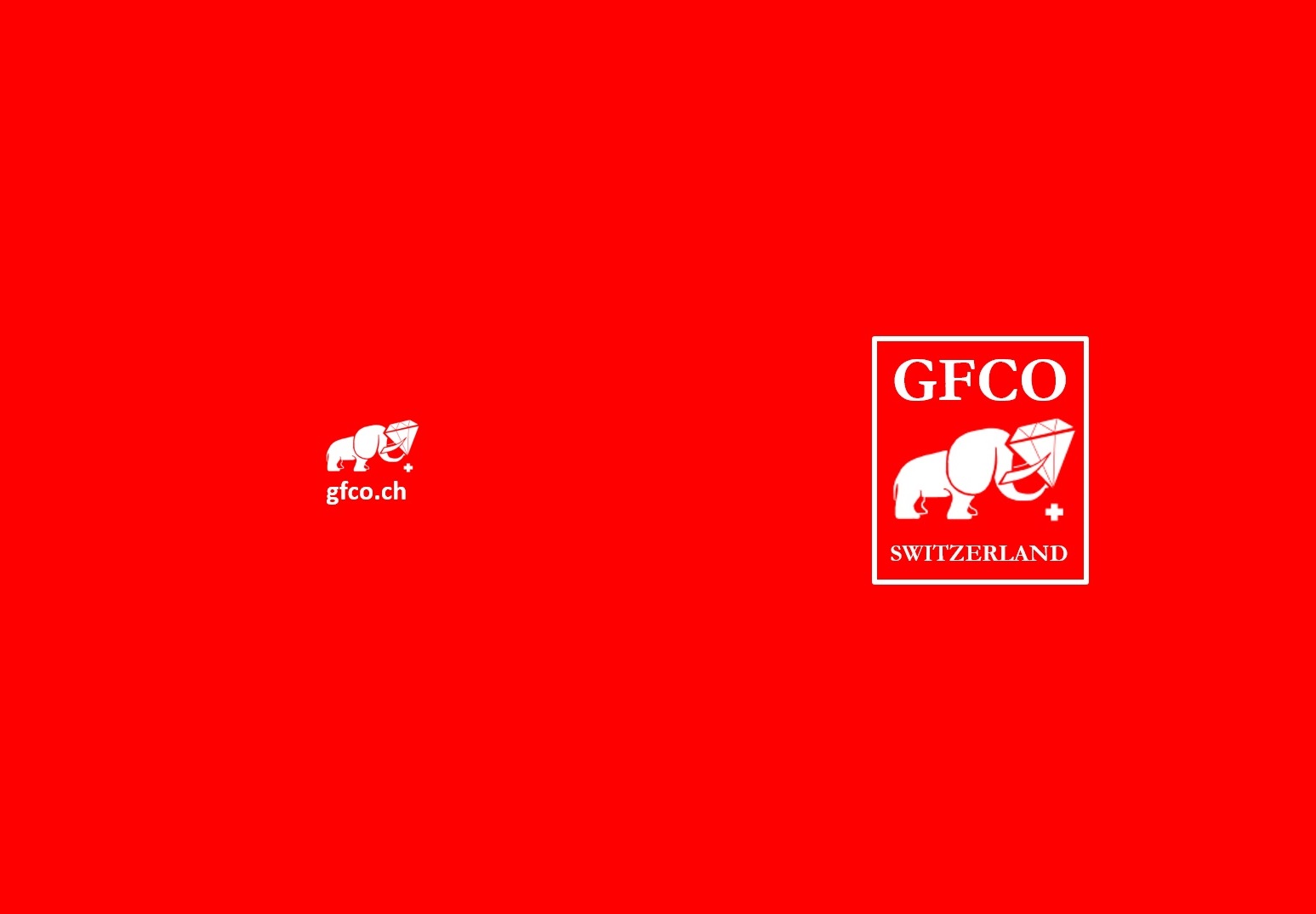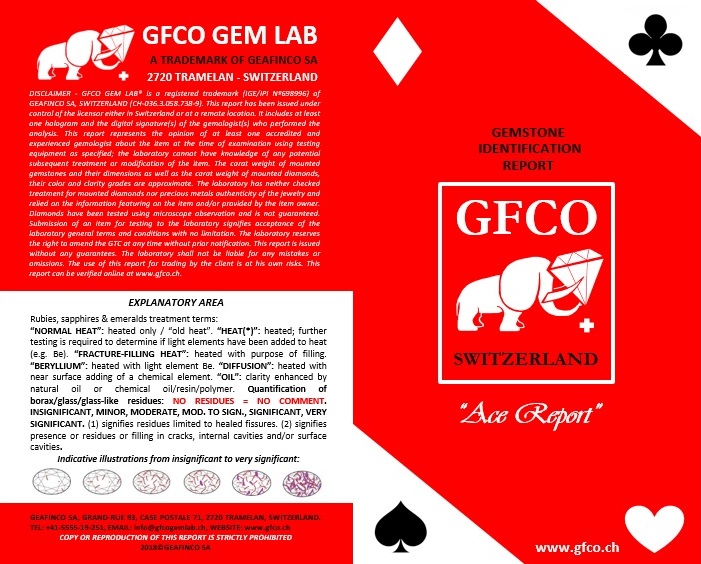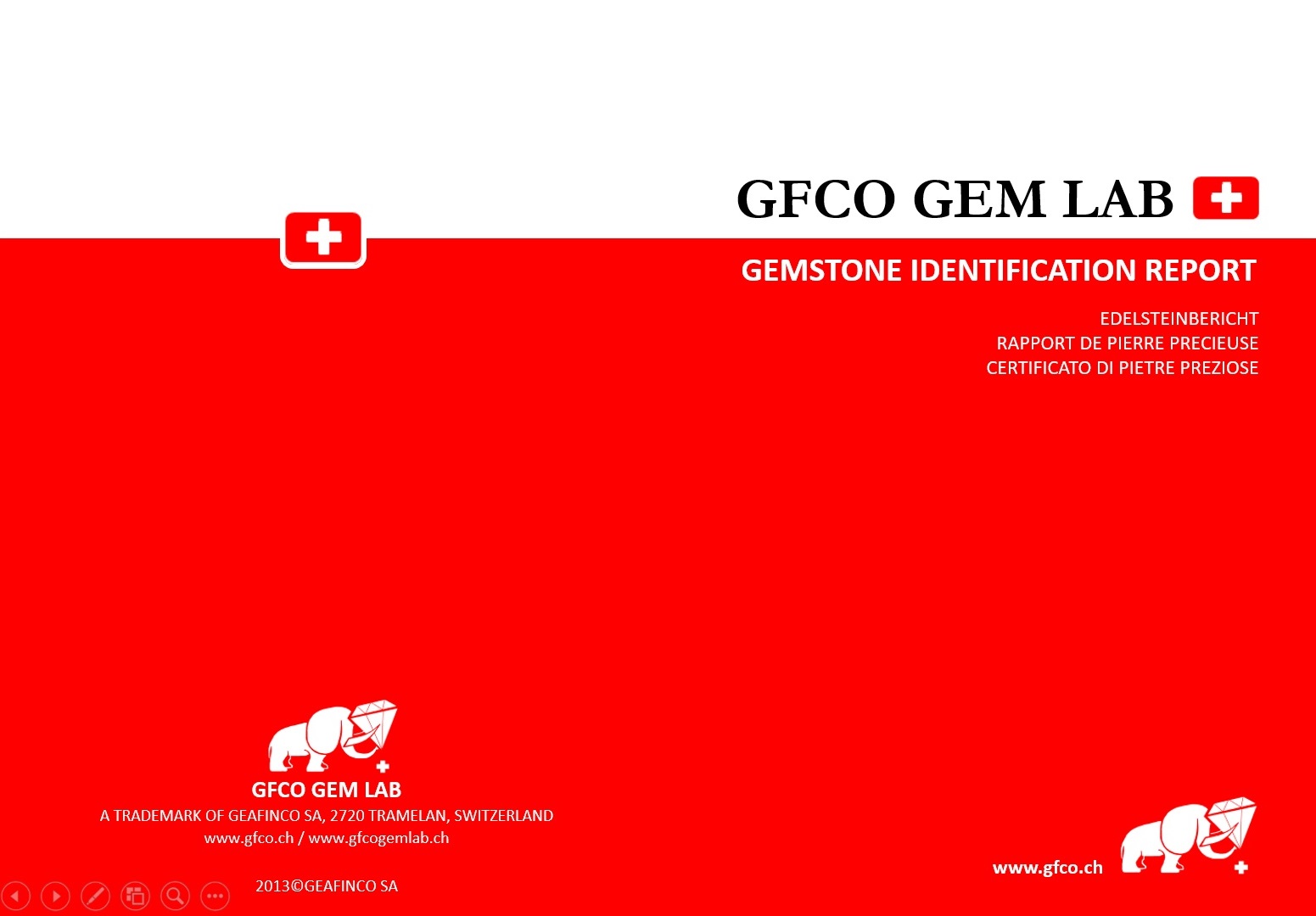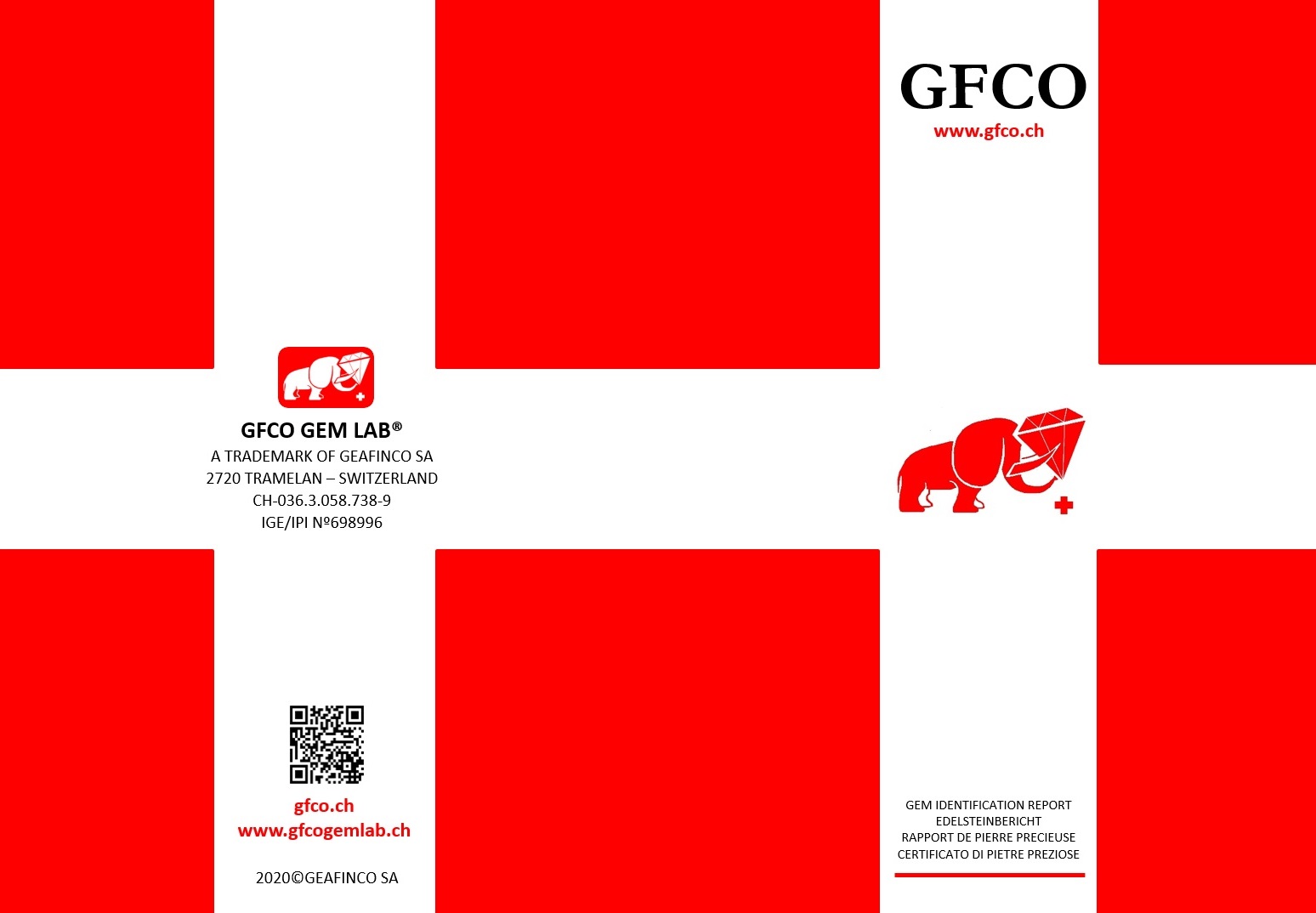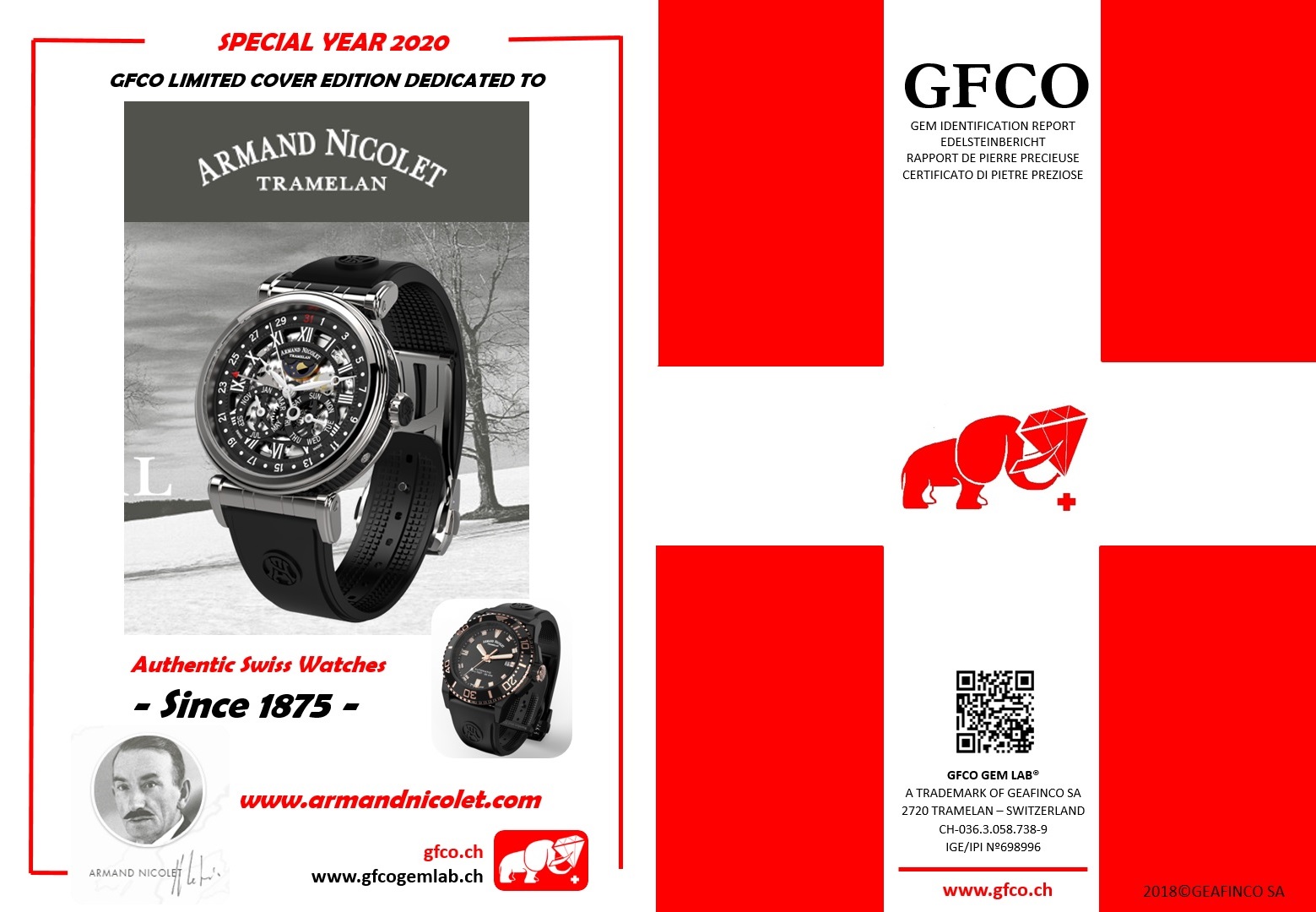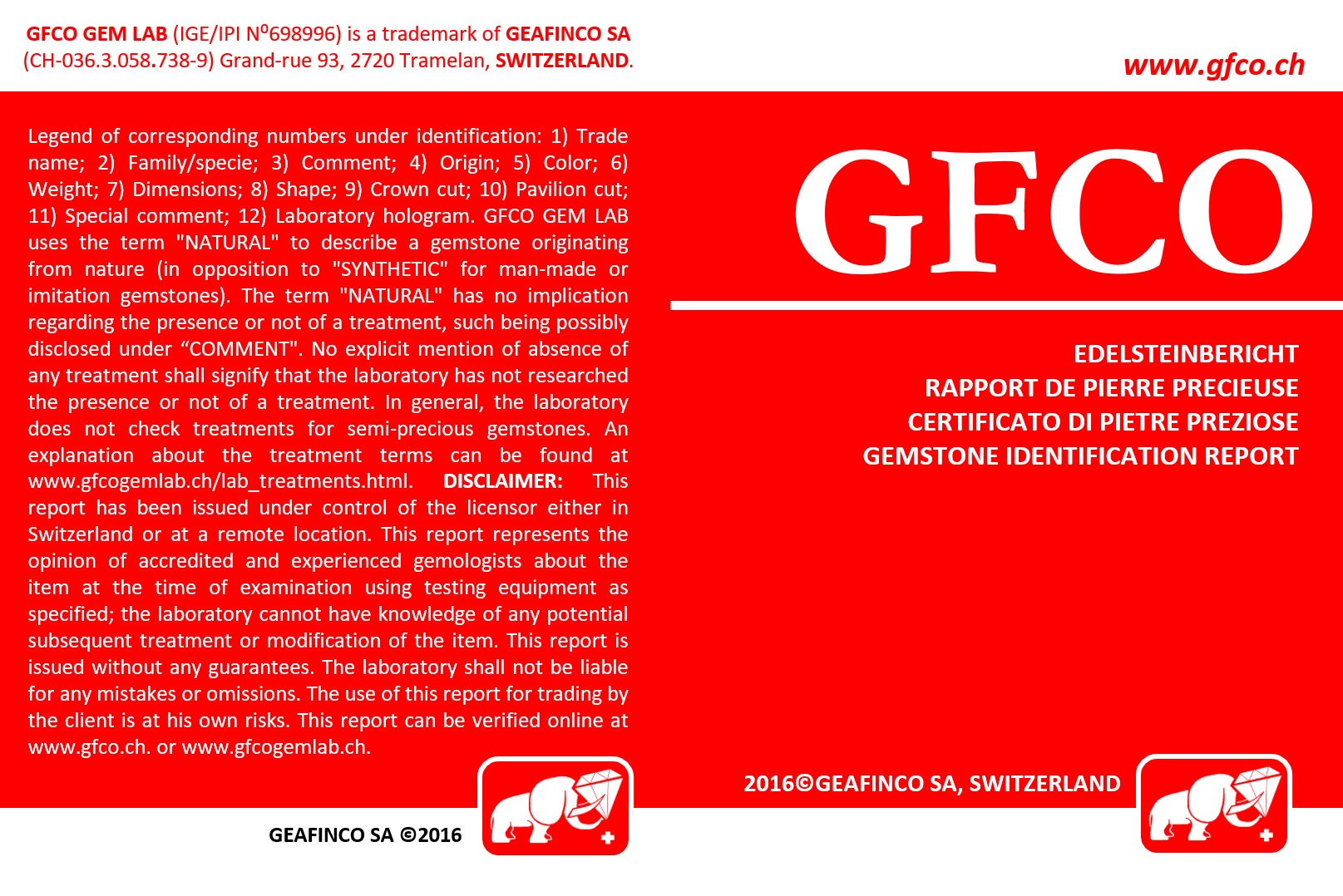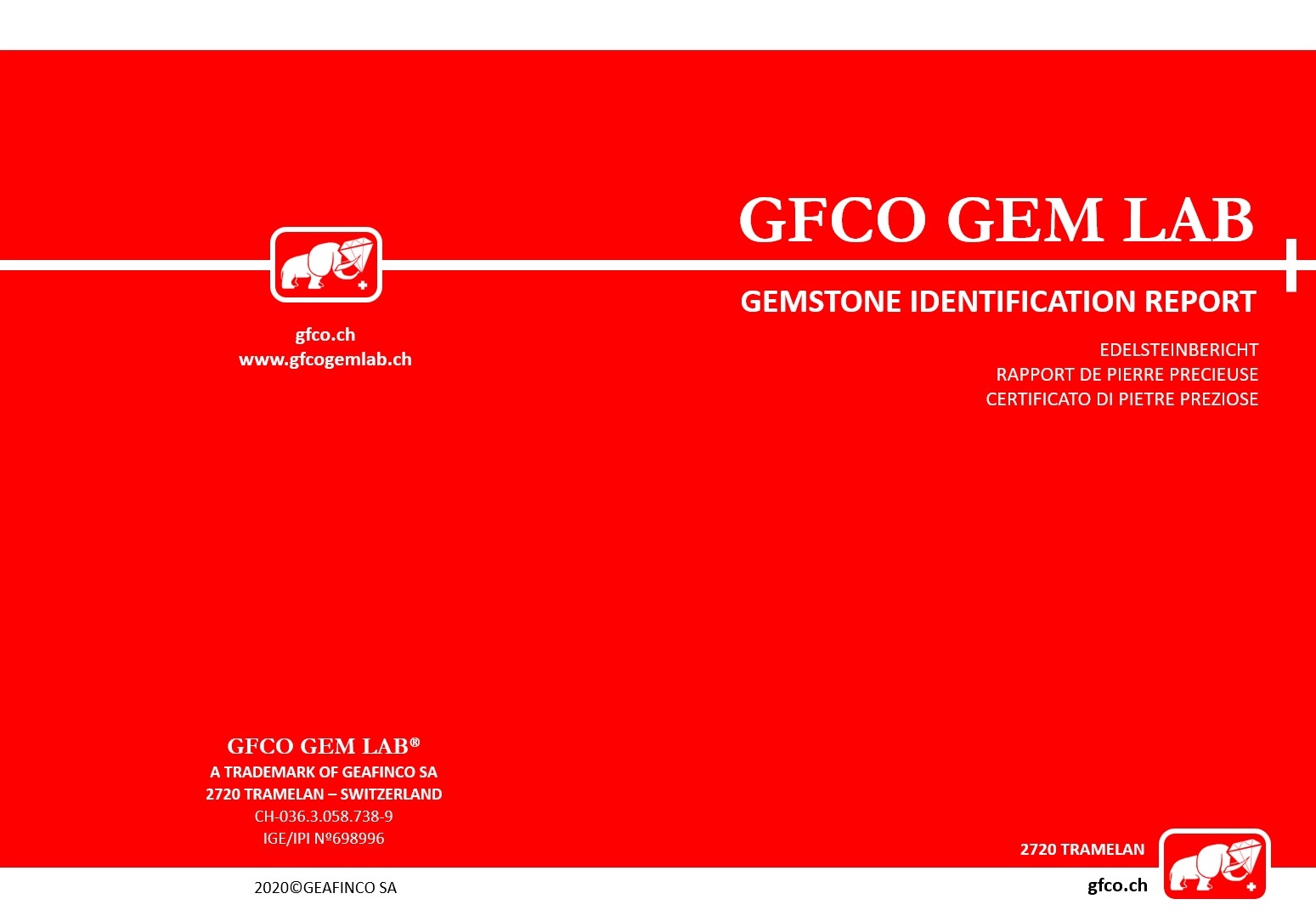 Thank you for your interest and trust in GFCO GEM LAB, we look forward to serve you.