THE LIMITED JEWELRY REPORT
NEW TESTING OF METAL STARTING FROM MAY 2019!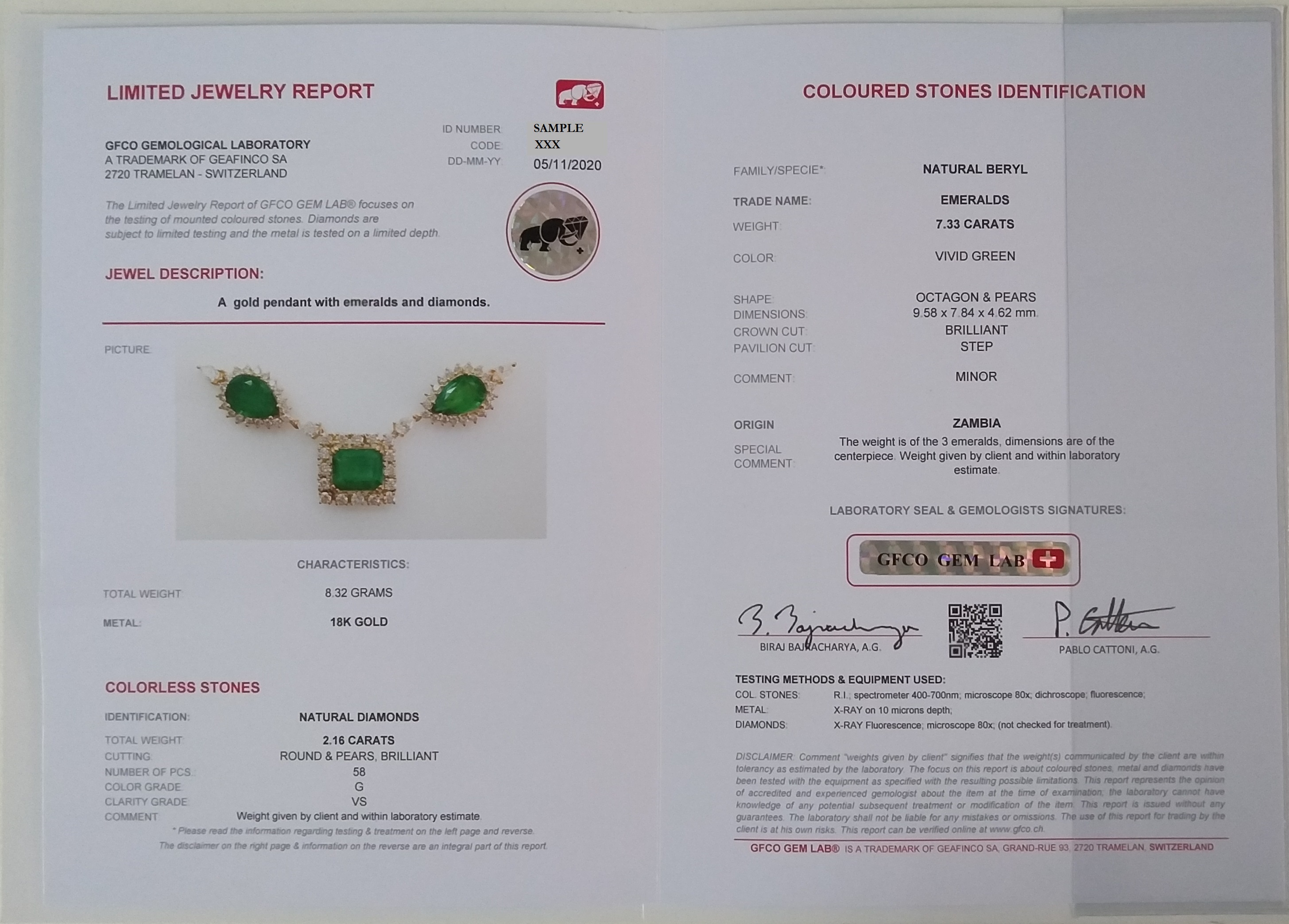 A focus on mounted coloured stones with all information;
Metal tested by X-Ray on a 10 microns depth*;
Diamonds tested using microscope observation.
Unless indicated otherwise, the gemstones are NOT unmounted for testing and weight are either estimates by the laboratory or given by the client and confimed within laboratory estimates. Diamond grading (optional) shall be considered approximate due to influence of the surrounding metal. Diamond testing is limited to visual observation of cutting and inclusions.
*Unless indicated otherwise on the report