NEW DESIGN!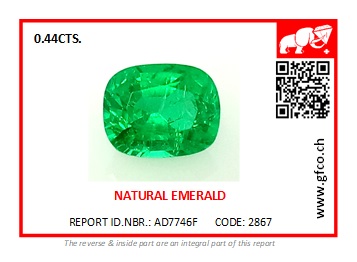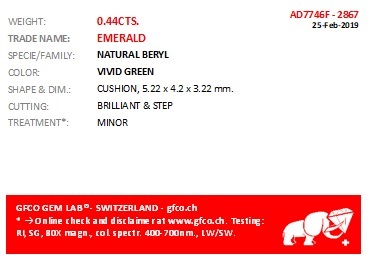 A report equivalent to a big report in its content (→ see big report);
Credit card size (9.25 x 6.25cm) for being easily carried around;
Printed on photo paper for top quality pictures;
Inserted into a removable plastic cover for protection;
The gem can be sealed into the plastic pocket;
Verifiable online at the laboratory website;
Easiness to keep the report and the gem together by inserting the gem in the plastic pocket;
Environmentally friendly because printed on paper and not on a plastic card;
Cheaper than the others reports due to lower production costs;
The small report of GFCO GEM LAB is the Nbr 1. choice for gemstones traders who travel a lot to meet their clients: a nice-looking compact but full report including picture offering the aforementioned numerous advantages. The Pocket report is also highly appreciated for online sellers: all key information features on the front of the report in a compact area.
The Pocket report is easily customized for large series and when the items requires it. Thus, clients may encounter different looking GFCO Pocket reports in the market.