SPECIAL COVER EDITION : 5000 PIECES.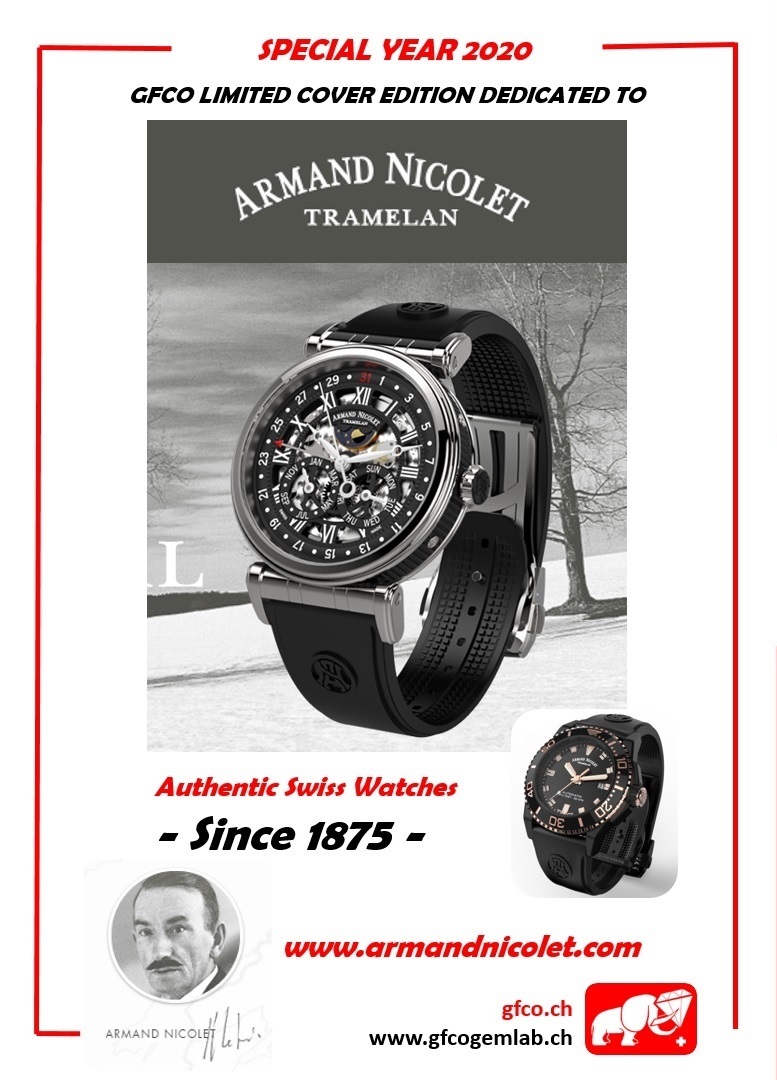 Armand Nicolet is part of the history of Tramelan, the factory is located 50 meter away from GFCO gem lab office. Tramelan is a quiet village in the Jura mountains surrounded by beautiful nature. Winters are cold and snowy and the watch industry developed there precisely because of that: the once farmers started to become watchmakers during winter season and increased their skills years after years to become the masters of time. Armand Nicolet was started by a man of the same name in 1875. Although GFCO does not have such a long history as Armand Nicolet, GFCO is legally and emotionally attached to Tramelan in the same way as Armand Nicolet and wishes this remote area to continue living of this art and science of watchmaking. We share with Armand Nicolet the love of our hometown so 2020 came as an opportunity for GFCO to launch this special temporary cover edition of 5000 pieces - free of any charge as GFCO does not make any paid advertisment. Armand Nicolet watches are authentic Swiss watches with a unique spirit and, it matters too for most of us, they are fairly priced relative to quality.
We wish you a happy new year and all the best for 2020.
P.Cattoni,
GFCO GEM LAB director.
www.armandnicolet.com